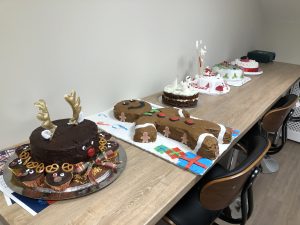 Residents from seven of ashmere derbyshire's care homes have been busy making christmas cakes over the last few weeks which were all entered into a competition and judged by head office staff.
Read More
When the time comes to find a care provider we know that there are many questions that need to be answered. Our personal approach ensures you get the opportunity to speak with our care team directly and addresses all the questions you may have.
Ashmere is passionate, innovative and caring. We blend these qualities with experience, knowledge and an understanding that to be a great care provider we not only have to have great facilities and residents but we also require a dedicated team of professionals.